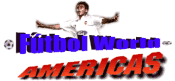 ARGENTINE LEAGUE
Results of the First Round - Torneo Apertura

River Plate
1
Vélez Sarsfield
1
Ferrocarril Oeste
2
BocaJ uniors
4
Rosario Central
1
Newell`s Old Boys
1
Lanús
3
Huracán
1
Unión S.Fe
3
Gimnasia La Plata
2
Estudiantes
2
Colón S.Fe
0
San Lorenzo
2
Platense
2
Talleres Córdoba
2
Racing Club
4

On Monday: Argentinos Jrs.-Gimnasia Jujuy

Suspended : Belgrano Córboba-Independiente

Analysis
First Round of Argentine Championship showed a slow start and poor level of play, due to the huge list of departures to Italy, Spain, England, Switzerland, France, Portugal, Mexico, Chile and other countries.
The most important match was River Plate 1 - Vélez Sarsfield 1 in Estadio Monumental of Buenos Aires. River, conducted by Ramon Angel Díaz and winner of 3 champs and a Libertadores (then lost 1-0 to Juventus in Toyota Cup, courtesy of Del Piero) had the iniciative.
Young values like Pablo Aimar and Marcelo Escudero got Velez' 3-man defense in trouble, but José Luis Chilavert was tremendous and avoided River`s offensive moves, except for the opportunistic attempt of Juan Antonio Pizzi -recently transferred from Barcelona- who in the 24th minute beat Chilavert near the penalty area.
Velez counterattacked via Patricio Camps, a great srtiker, but it was River goalie Bonano who saved the tie; then "sheriff" referee Javier Castrilli sent off Velez defender Raúl Cardozo and the dominium of River increased. Again Chilavert was brilliant, till Camps tied the match in the 46th. minute of the 2nd half.
Intense match between the 2 best teams in the decade -both won last 6 Tournaments-, great to watch and with a lot of attitude outside the field. Interesting players: young promise Pablo Aimar, currently valued in U$S 25.000.000 and a certain international when José Pekerman is in charge of Argentine Squad. Christian Bassedas: Velez right midfielder is ultimating details to join Fiorentina in a few days.
Trivia: Velez` new headcoach Eduardo Solari played against the club where his son Santiago Solari performs. Unfortunately Santiago could not play because of an administrative mistake.
The other big club in Argentina, Boca Juniors, started the season with the right foot. Boca visited Ferrocarril Oeste and won 4-2, with signatures of N.Sartori (own goal), Fernando Navas, Martín Palermo and Juan R. Riquelme. Giaccone and Martens scored for Ferro.
The team conducted by former AS Roma "allenatore" Carlos Bianchi looked in good shape, and they`re candidates of winning their first title in seven years. Palermo, pledged to be transferred to Italy in a higher fee than the very Marcelo Salas, was unstoppable and so Guillermo Barros Schelotto. Riquelme and Colombian international M.Serna were good too.
Other candidates may be Racing Club, 4-2 visiting promoted Talleres with a magnificent debut by Diego Latorre -bought to Boca Jrs.- scoring 2 brilliant "buts", Lanús that beat Huracán 3-1 and San Lorenzo de Almagro -recent winner of Dallas Cup- that could just tie to Platense in the starting match on Friday.
Fernando Troiani
Buenos Aires, Argentina